Here is a power monitor I designed featuring the Maxim 78615+LMU isolated energy monitoring IC. In conjunction with the Maxim 78700 analog to digital converter, it has the ability to make isolated power measurements from single or split phase AC with 4 kV of isolation. The transformer couples power to the ADC as well as providing a magnetic coupling for data transmission, allowing the microcontroller to be electrically isolated from the main AC line it is monitoring.
Using a 128×64 LCD, power information can be displayed in real time. Here is the power consumption of my laptop and monitor as I am typing this!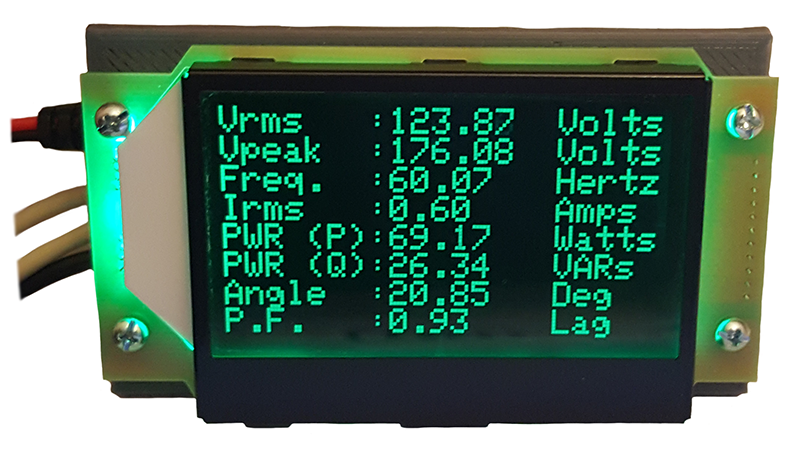 Board layout: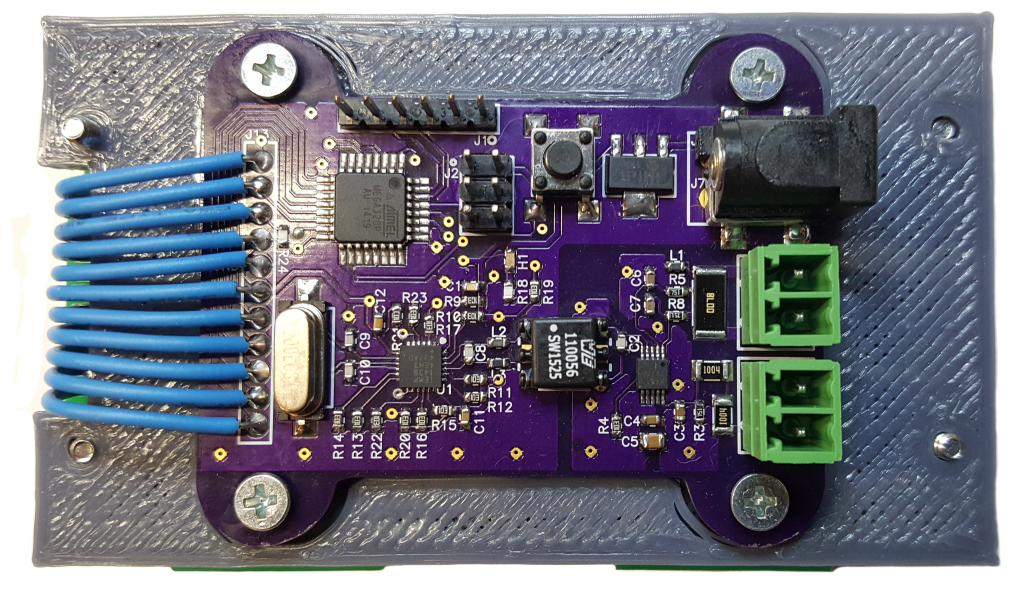 Schematic: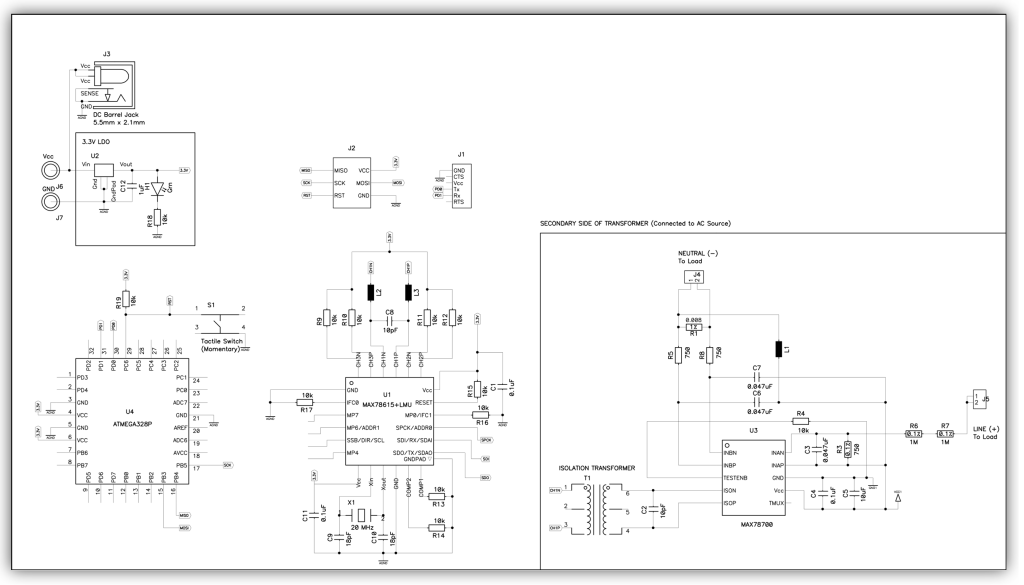 Documentation and tutorial coming soon…
Buy me a coffee!